Besides working out how to get to Vancouver Island, it's crucial to consider how to get around once you're actually there! The chosen mode of transport not only determines the style of your trip, but also the activities and attractions you'll be able to experience.
How to choose your mode of transport
Choosing how to get around a destination is always a personal choice. When considering your options for Vancouver Island, I'd suggest thinking about:
How independent you want to be
How remote you want to travel
If the answer to either of these questions is at least 'a little,' I'd personally recommend hiring (or purchasing, if you're staying for a long period) a vehicle of your own. Vancouver Island is well suited to independent travel, with so many wonderful places located on the way to the 'major' sights or just beyond the beaten path.
Short on time? A guided tour or place-to-place transport (such as bus or seaplane services) may be the right choice for you. Vancouver Island has a number of destinations ideal for a 1-3 day stay, with walkable attractions. Some examples would be Victoria, Tofino and Nanaimo.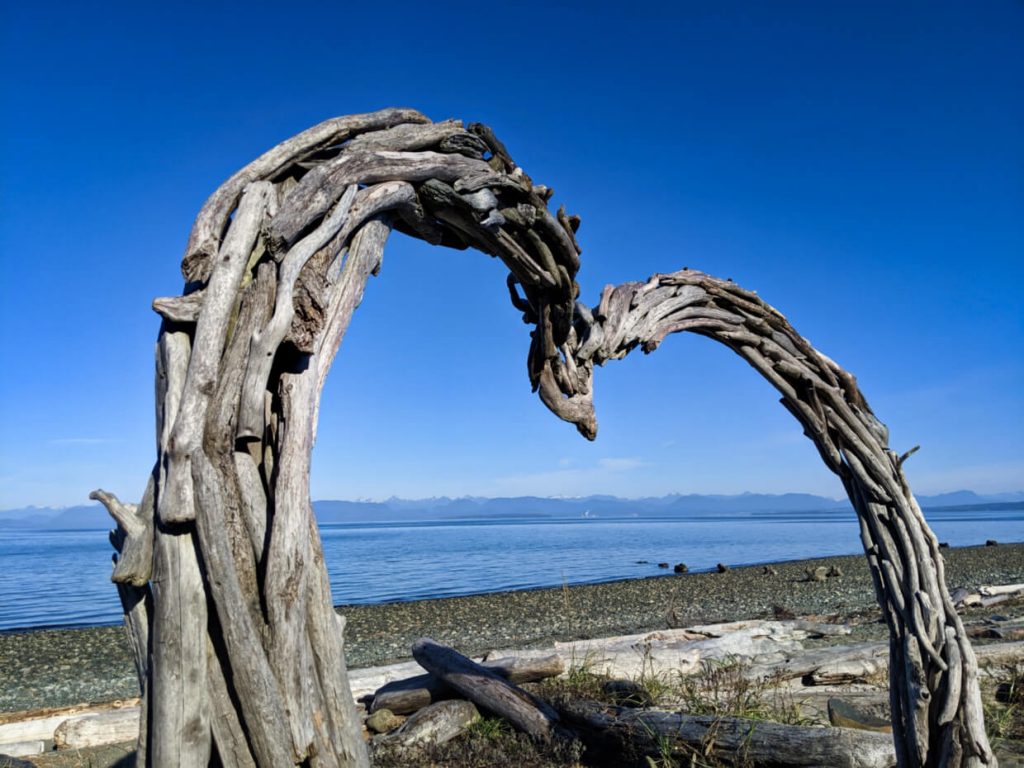 What to expect when exploring Vancouver Island
The Victoria to Nanaimo corridor (Highway 1) is the busiest section of road on Vancouver Island. For most part, there are at least two lanes of traffic travelling in both directions.
For the most part, it is a smooth ride, with the exception of the Malahat Drive. This winding 25km section of the highway (starting just north of Goldstream Provincial Park) climbs to the Malahat summit of 365m above sea level.
The views are great (there are a number of scenic pull-outs), but can be difficult to drive at times. Heavy traffic is always a given, especially where the highway is reduced to one lane. Adverse weather conditions aren't uncommon, with fog, rain and snow (in winter) causing visibility issues. If heading north from Swartz Bay or Sidney (or vice versa), the Malahat can be avoided by taking the Mill Bay Ferry.
Besides the Malahat, the only other point of annoyance on this section of Highway 1 is traffic lights. There are a lot of them!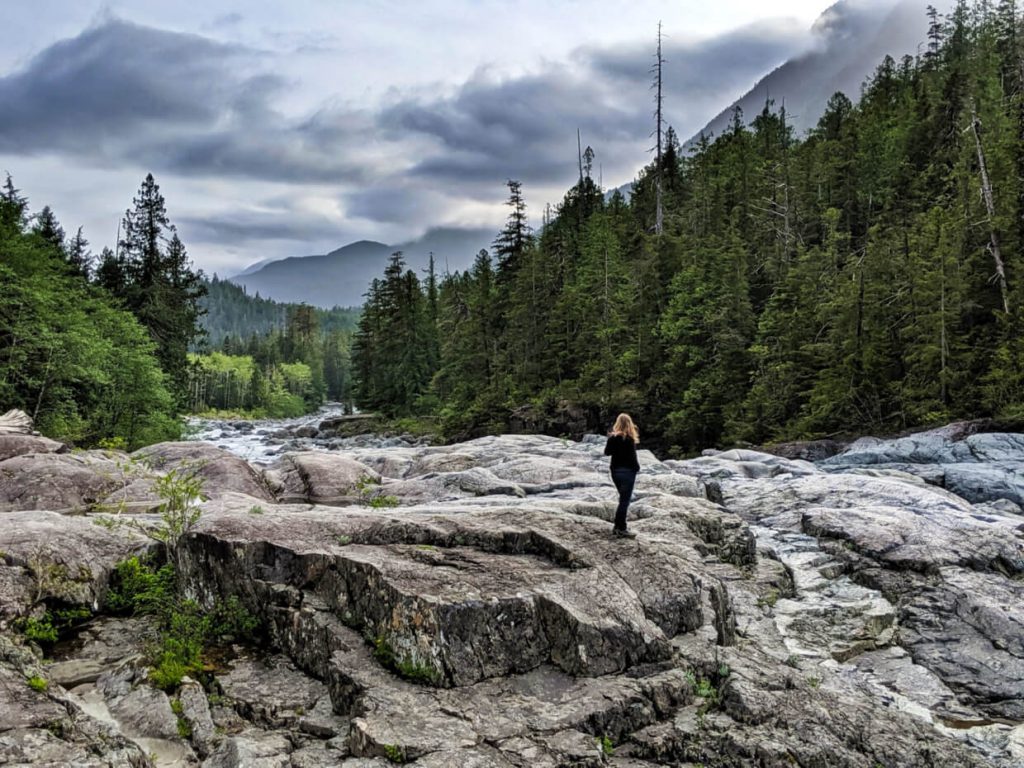 Nanaimo to Port Hardy
Approaching Nanaimo, the highway splits. Highway 1 stays close to the coast and terminates at the Departure Ferry Terminal. Highway 19 continues north, becoming a lot quieter beyond Nanoose Bay.
At Parksville, the road divides again. The 'Old Highway' (officially known as Highway 19A) travels through the many coastal communities. It is a slower but more scenic route than the 'Inland Highway' (Highway 19). The latter is utilitarian, offering easy two lane driving and regular access back over to the 19A.
At Campbell River, the highways combine again to provide one route north to Port Hardy. Like most of Vancouver Island's other 'major' roads (such as Highway 4 to Port Alberni and Tofino, Highway 14 to Port Renfrew, Highway 18 to Lake Cowichan and Highway 28 to Gold River), this is a winding highway with one lane of traffic in each direction, with occasional passing sections.
Industrial roads
All of the highways mentioned above are regular, paved roads. Beyond these, there are thousands of kilometres of unpaved, gravel roads across Vancouver Island.
The majority were constructed (and continue) to be for industrial use, mostly by forest resource (logging) companies. Many of these unpaved roads are open for public use, primarily for access to recreational areas.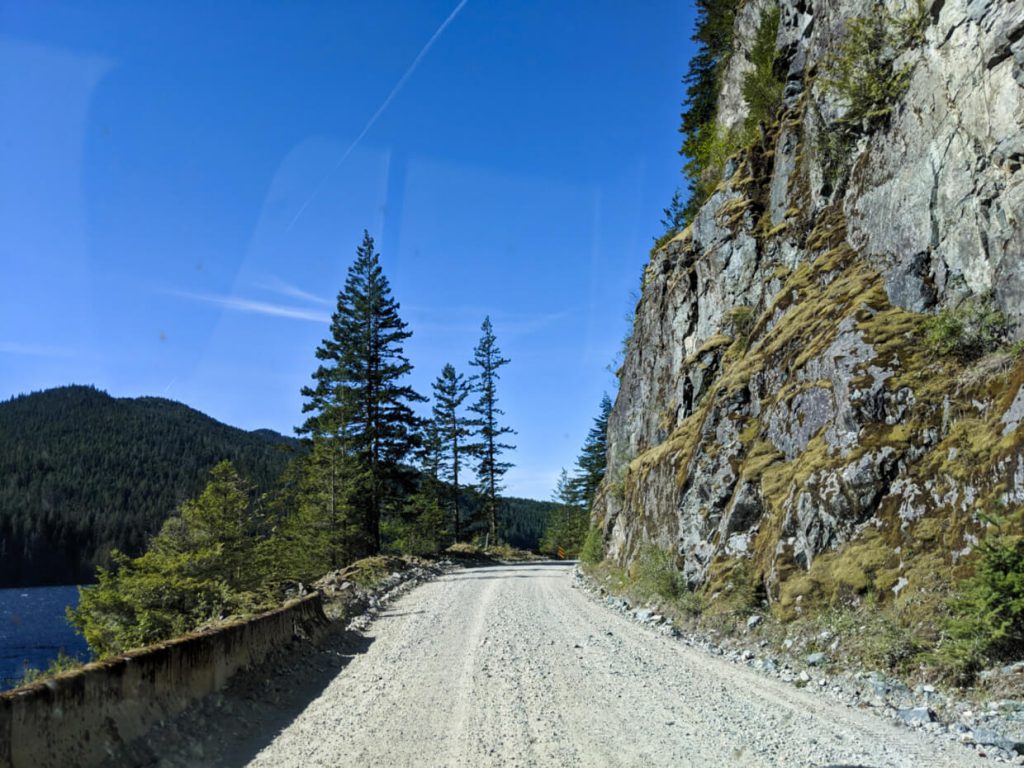 Need to know
If you're wanting to get off the beaten path on Vancouver Island, utilising this huge network of gravel roads is definitely the way to go. But there are a few things you must know and be prepared for:
Expect rough conditions. The amount of potholes, loose rocks and dust vary between roads and also the time of year. Some roads have more regularly maintenance than others. Drive slowly and anticipate your journey time to take much longer than a regular road
Yield

–

industrial traffic always has right of way.

Be prepared to pull off (as far as you can) the road at any time. Industrial vehicles are often large and moving fast. Stay alert and use caution around corners

. Drive with headlight on
Check your spare tire. Before leaving a populated area, be sure to double check the condition of your spare tire and the tools required to change it. It may not be possible to get assistance on an unpaved road. Top up on gas too – there aren't any gas stations here!
Be self sufficient. At a minimum, bring extra clothing, food, water and a first aid kit when exploring Vancouver Island's unpaved roads. Remember to tell someone where you're going and when you plan to come back. There is usually no phone signal available
Get a good map. Industrial roads don't usually have comprehensive signage, if any at all. Be prepared to independently navigate. I use, love and heartily recommend the Vancouver Island Backroad Mapbook (9th edition)
Choose your vehicle carefully. High clearance is advisable, with AWD or 4X4 being preferable (but not always essential). Driving a rental car? Check whether driving on unpaved roads is allowed first
Please note – On this website, I will always mention when a destination is accessed by unpaved roads only.
By car
Having your own wheels offers the most independence for your Vancouver Island adventure. This allows you the freedom to create your own itinerary, choosing where you want to go and when. Of course, exploring with a vehicle comes with additional responsibilities, such as finding parking and maintenance. But these are minor downsides – convenience definitely outweighs them!
As noted above, having your own vehicle makes it a lot easier to explore beyond the beaten path. This is especially true if you're considering exploring Vancouver Island's extensive network of unpaved industrial roads. Most rental car companies, however, do not allow their vehicles to be driven on unpaved roads that are not named highways. Be sure to check first or rent with a company does that specifically allow this type of adventurous travel.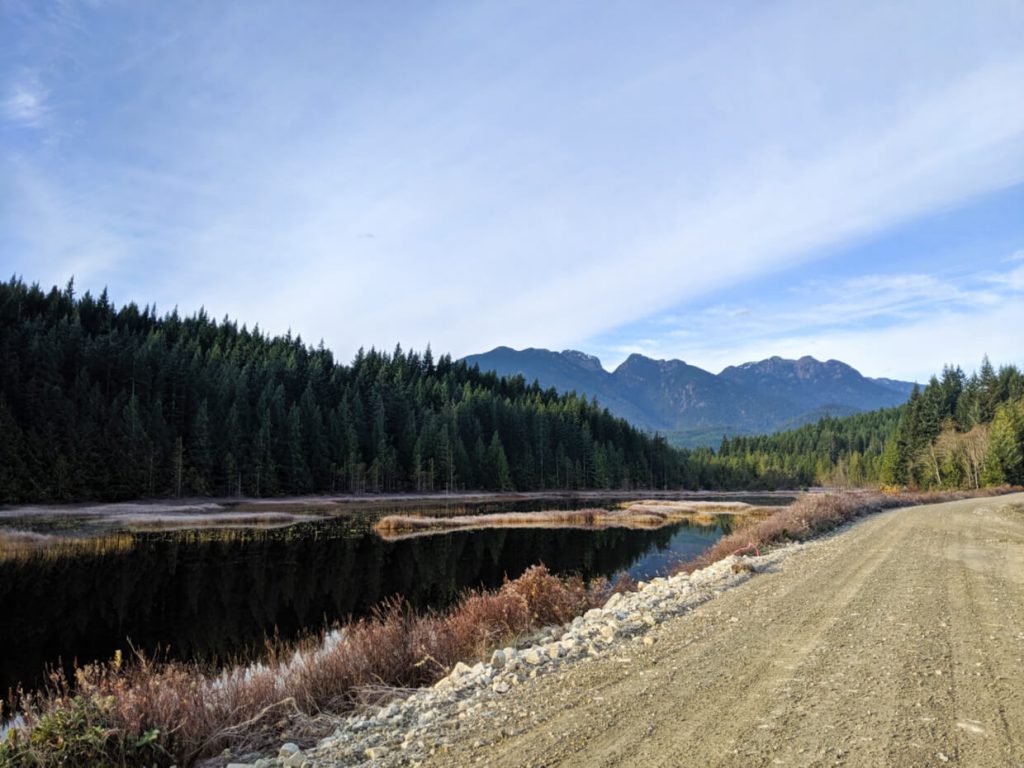 Vehicle rentals
Vancouver Island is host to branches of all the major North American rental car chains such as Budget, National, Enterprise, Avis etc. Pick-up locations can be found in the larger towns and cities as well as at the bigger airports. There are also a number of smaller rental car companies, such as PractiCar (formerly known as 'Rent-A-Wreck') and independents like Island Rent-a-Car.
An alternative option would be to pick up a vehicle on the BC mainland and then bring it across to Vancouver Island on the ferry. This can be a good choice if you're visiting Vancouver Island as part of a larger British Columbia trip. Otherwise, the additional ferry costs for the vehicle are not necessarily worthwhile.
A credit card is usually required to rent a vehicle, some companies accept Visa Debit (check first)
Some rental car operators offer pick-up at ferry terminals such as Departure Bay (Nanaimo) and Swartz Bay (Sidney)
Confirm daily kilometer maximums, as additional mileage can increase overall rental costs quickly
Renting a RV
Camping is a great way to save money and experience the natural side of Vancouver Island. Besides renting a car and then using a tent, there is the option to rent a RV (recreational vehicle). These are available in many forms, from small converted vans and 4X4 vehicles with rooftop tents to large bus style RVs with pop-outs, separate bedrooms and electrical generators.
If camping is the main purpose of your trip, it is also possible to have a RV trailer delivered to a specific Vancouver Island campground. This avoids having to move a large vehicle around.
By bus
Long distance buses travel between Vancouver Island's larger towns and cities, while public transit buses connect many smaller communities. Both can be used for travel purposes, though schedules must be followed carefully and no sightseeing services are offered.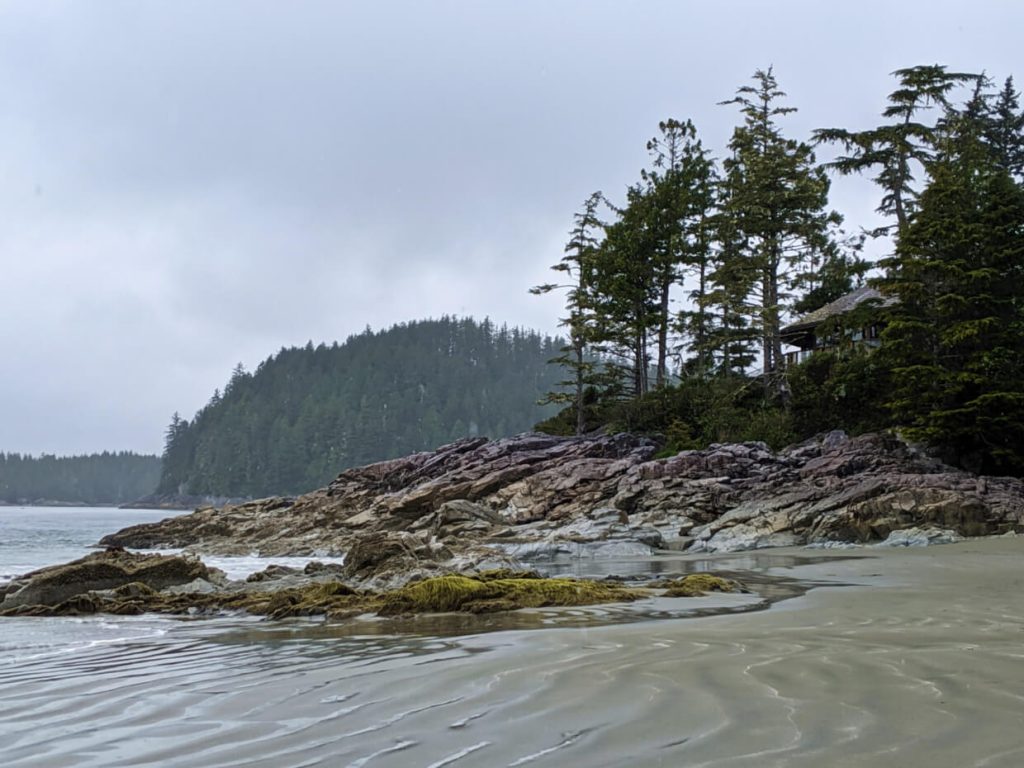 Public transit
For travel within Vancouver Island's cities and towns, check out BC Transit's schedules and route maps:
Adult fares are $2.25 for one journey (cash only).
In Tofino, there is an independent TikiBus (scheduled and on-demand) service.
Long distance buses
The cities, towns and small communities of Vancouver Island are serviced by a number of independent bus companies, forming a patchwork of routes from north to south and also to Port Alberni, Tofino and Ucluelet. These companies provide point-to-point services for locals and visitors. FYI, Greyhound ended bus services on Vancouver Island in 2018.
Vancouver Island is home to a number of excellent long distance hiking trails. Hikers requiring transportation to the trailheads can find services via:
Guided tours
If you're wanting an all-inclusive experience around Vancouver Island, consider a guided tour. These can be anything from 1 to 8 days long with a knowledgeable guide, bus transportation, activities and some (if no all) meals. This is a good option to consider if you're not comfortable with driving or are overwhelmed by planning! It also works well if you enjoy traveling in a small group. The longer, overnight tours will feature accommodation varying from camping to hotels/resorts.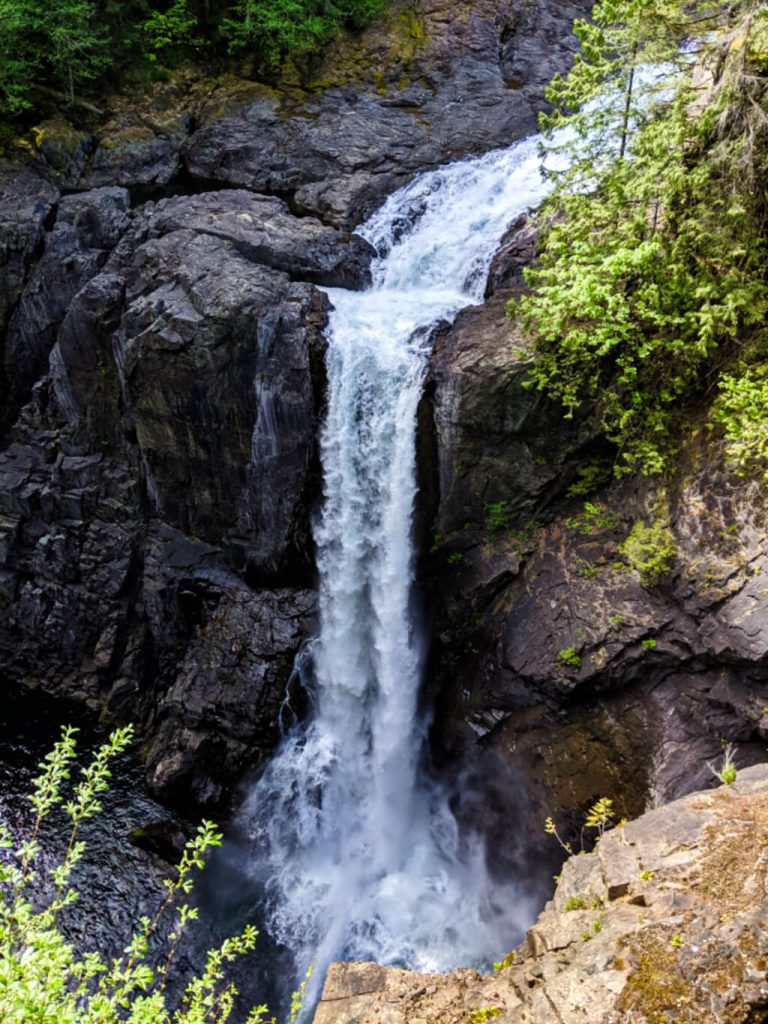 By seaplane
Seaplanes are ubiquitous on Vancouver Island, used for recreation (sightseeing flights, access to remote areas) and commuting as well as an alternative to ferries. If you're not familiar, a seaplane is an aircraft with floats rather than wheels, with the purpose of landing and taking off on water.
To my knowledge, there are no scheduled seaplane flights between Vancouver Island locations. Harbour Air and Seair both offer charters and sightseeing tours on demand. There are a number of other seaplane operators located in smaller communities also providing flights, such as Tofino Air, Atleo River Air Service, Air Nootka and Wilderness Sea Planes. These can be utilised to reach remote trailheads.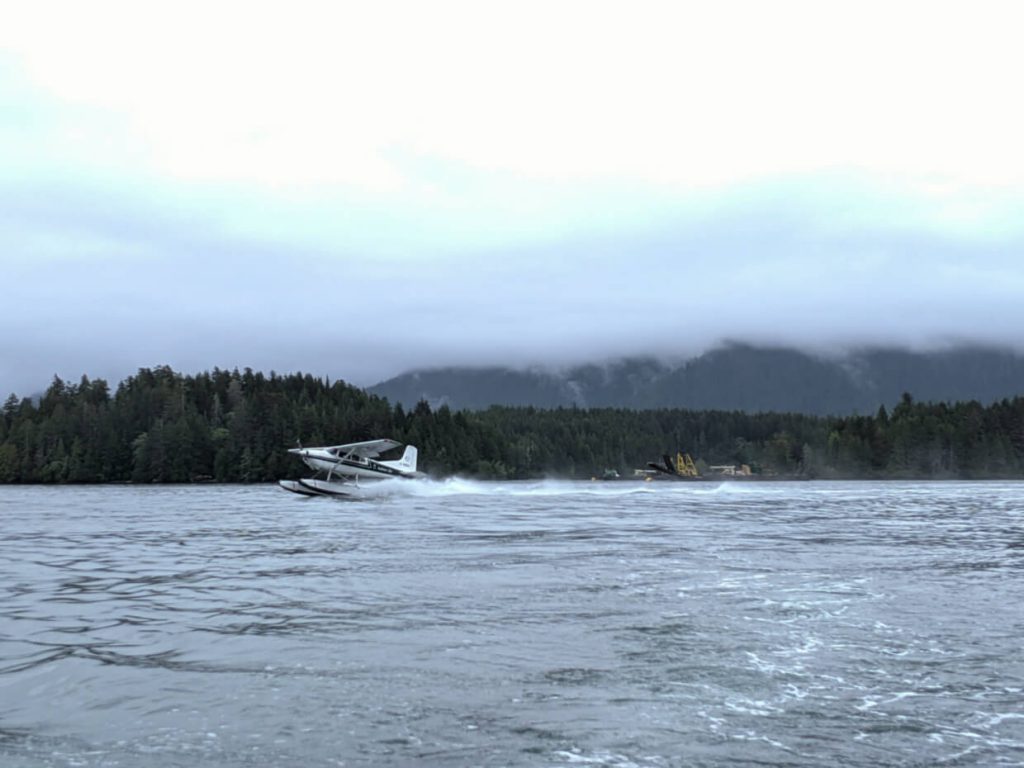 By plane
Most scheduled flights from Vancouver Island's airports leave for destinations on the BC mainland, with very few connecting towns and cities within Vancouver Island itself. The exception is with small aircraft operators such as Island Express Air (Victoria to Tofino, for example).
While it is possible to book a journey from, say, Victoria to Comox with Pacific Coastal, the flight will go via Vancouver. The flight time is therefore long and the cost fairly prohibitive.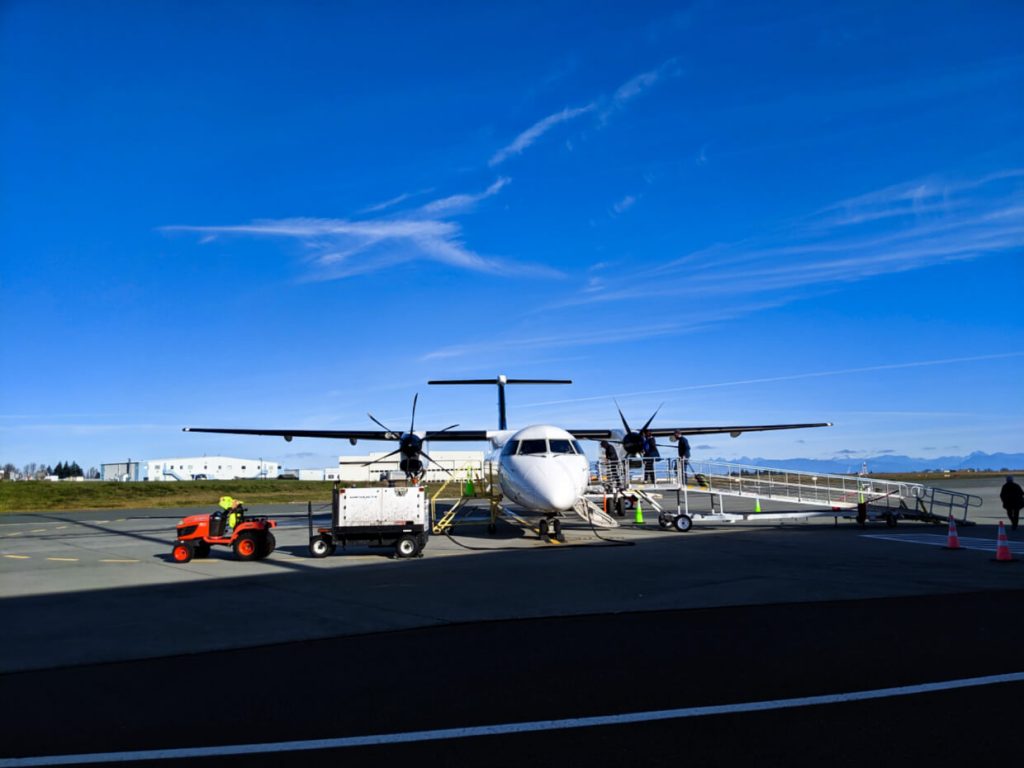 By ferry
BC Ferries operates more than dozen routes to Vancouver Island, from the BC mainland and surrounding Gulf Islands. There is, however, an additional route that connects two areas of Vancouver Island together, providing something of a 'shortcut' for locals and travellers.
The Mill Bay to Brentwood Bay ferry crossing is actually the oldest continuous ferry service on British Columba's coast. The MV Klitsa carries around 19 vehicles across the Saanich Inlet, with a journey time of only 25 minutes.
If timed right, this ferry offers a shortcut to the Saanich Peninsula from Mill Bay (and vice versa). It doesn't necessarily save a lot of time, but the distance is shorter (by 40km to Swartz Bay, for example) and avoids the need to drive the Malahat.