When I first learned about Vancouver Island, I knew I wanted to go. But I was a bit confused about where exactly it was and the best way to get there. I also referred to it a couple of times as Victoria Island (a common mistake) but let's just try and forget that. If this sounds familiar, this article is for you!
Read on to discover ALL the ways (there are quite a few) to get to Vancouver Island, plus tips and tricks to ensure a more relaxing journey.
Where is Vancouver Island?
Before I start, let's just break down exactly where Vancouver Island is. It will really help with your trip planning!
Vancouver is one of Canada's largest cities. It sits on the southwestern corner of mainland British Columbia, Canada's most western province
Across an inland sea from Vancouver is Vancouver Island. At around 460km in length and 100km across, Vancouver Island is the largest island on the West Coast of North America
The capital city of British Columbia is Victoria. Located on the southern tip of Vancouver Island, Victoria is home to just under 400,000 people (greater metro area)
The channel between Vancouver and Vancouver Island is called the Strait of Georgia, part of the Salish Sea. The latter also includes Puget Sound (along the coast of Washington, USA) and the Juan de Fuca Strait (between the USA and Canada)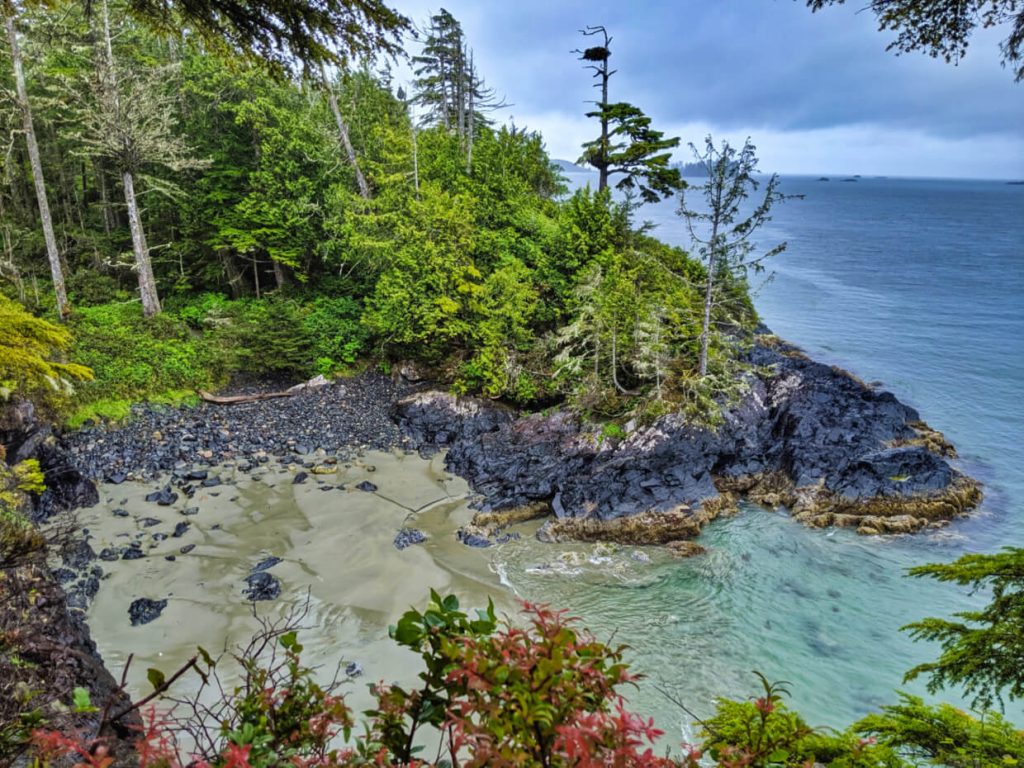 To sum up, Victoria is a capital city on Vancouver Island, a large landmass that sits across the Salish Sea from Vancouver and the British Columbia mainland.
Most of the rest of Vancouver Island's population live in towns located on the southern and eastern coastlines. There are a few smaller communities scattered on the west and north coasts. Much of the interior of the Island is uninhabited.
To help give you a better idea of how much Vancouver Island is, it is:
Half the size of Tasmania
Three times the size of Jamaica
More than five times larger than Prince Edward Island
A third of the size of Ireland
It's not a place you can 'see' in a day. You can, however, visit one area of the Island (such as Victoria) on a LONG day trip. I wouldn't recommend it though – trust me, a few days is definitely better!
And if you're wondering, Victoria Island is actually an island in the Arctic Ocean. It's more than 2000km+ from Vancouver Island!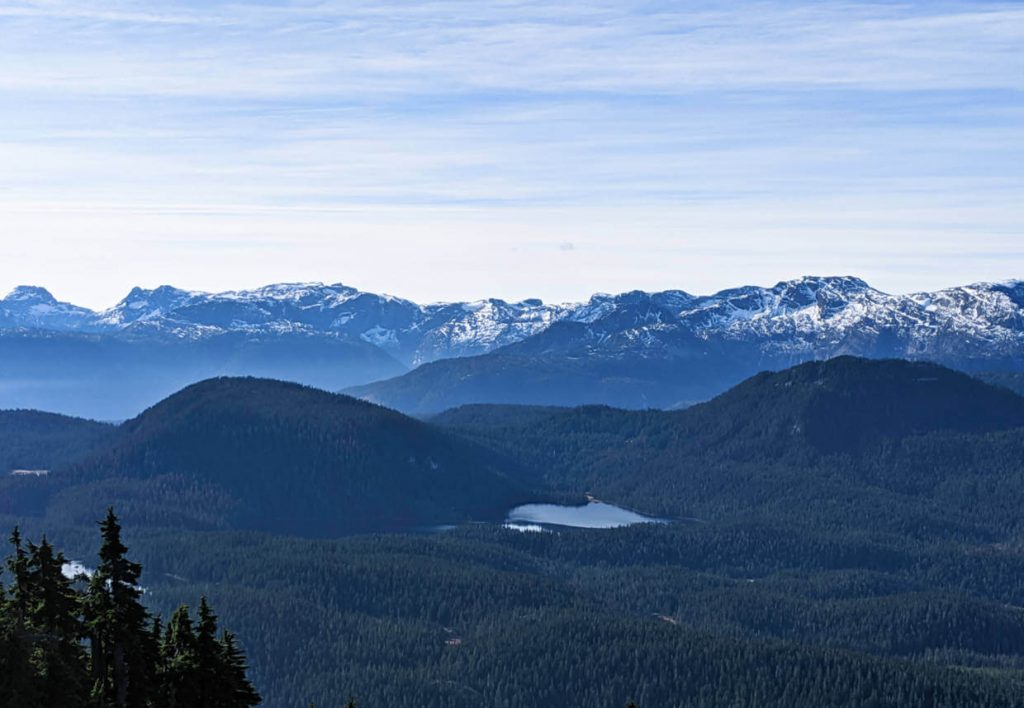 How to get to Vancouver Island
Not connected to the British Columbia mainland with a bridge or tunnel, Vancouver Island requires a little more effort to get to. But that is all part of the adventure! This isolation allows Vancouver Island to remain a quieter, laid back destination. It also ensures that visitors really want to go.
By Ferry
While not the fastest option, taking a ferry to Vancouver Island is definitely the most economical. It's also extremely scenic, with views of distant mountains, lighthouses, smaller islands and inlets on the way. There's even the chance to spot impressive wildlife too, such as whales, seals, porpoises, dolphins, sealions and more!
Another advantage is the ability to bring more luggage. If you can carry it or fit it in your vehicle, you can bring it on the ferry (subject to safety regulations and customs restrictions, of course). Foot passengers have the option to stow luggage (with corresponding limits and fees) for convenience.
From the British Columbia mainland
All ferries to Vancouver Island from the British Columbia mainland are operated by BC Ferries, one of the largest ferry companies in the world. The amount of different terminals and routes can be a bit overwhelming at first so I'd suggest playing around with the route map on the BC Ferries website first.
For the purposes of planning your Vancouver Island trip, there are five main route options:
Vancouver to mid Vancouver Island – Tsawwassen or Horseshoe Bay to Duke Point or Departure Bay, Nanaimo
Vancouver to south Vancouver Island via Gulf Islands – multiple options from Tsawwassen
Vancouver to south Vancouver Island – Tsawwassen to Swartz Bay near Victoria
Sunshine Coast to mid Vancouver Island – Powell River to Comox
Northern British Columbia mainland to north Vancouver Island – Bella Bella or Prince Rupert to Port Hardy
Please note that the 'Vancouver' ferry terminals (Tsawwassen and Horseshoe Bay) are not located in downtown Vancouver.
All of these routes operate on a one-way ticketing system so you don't have to return the same way (there are no return ticket discounts). This offers flexibility regarding your route, especially if you're visiting Vancouver Island as part of a longer British Columbia trip!
From there, you can then decide whether you want to visit any of the islands situated between Vancouver Island and the British Columbia mainland. The options are:
Southern Gulf Islands
Salt Spring Island
North Pender Island
South Pender Island
Saturna Island
Mayne Island
Galiano Island
Penelakut Island
Thetis Island
Gabriola Island
Northern Gulf Islands
Denman Island
Hornby Island
Quadra Island
Cortes Island
Malcolm Island (Sointula)
Cormorant Island (Alert Bay)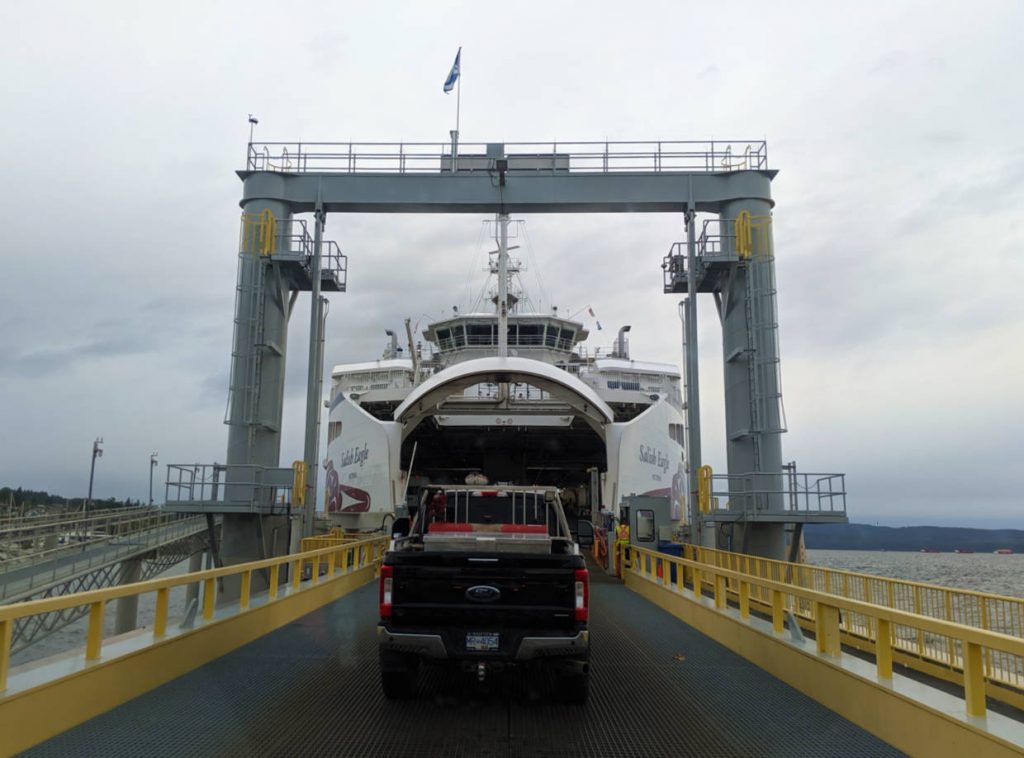 Fares
Ticket prices for BC Ferries vary depending on the crossing chosen, size of group, passenger ages and whether or not you have a vehicle. The size and type of vehicle is also important.
Standard vehicle prices are for cars, vans and trucks less than 7 ft (2.1m) high and shorter than 20 ft (6.01m) in length.
With the exception of motorbikes, all other motorised vehicles are classed as 'oversize.' A vehicle is also considered oversize if there are items stored on top or at the back of the vehicle that increase the overall length to be over 20ft and the height over 7 ft. There are fewer spots available for oversize vehicles on each ferry, compared to standard sized vehicles.
BC Ferries' has an online fare calculator that you can use to estimate costs. At the time of writing (late 2020), the one-way fee for two adults with a vehicle crossing from Vancouver to Nanaimo is $100.90. There are no return ticket discounts.
Ferry prices do not change from season to season for Vancouver to Vancouver Island (and vice versa) crossings, with the exception of annual fare increases. The longer ferry routes from Vancouver Island to Northern British Columbia (Port Hardy to Bella Bella or Prince Rupert) do have seasonal fluctuations.
The BC Ferries experience
Routes across the Salish Sea (from the British Columbia mainland to Vancouver Island) use large ferry boats with multiple vehicle decks. These also feature dedicated passenger decks with inside seating, study areas, a cafeteria-style restaurant, cafe, children's play area, gift shop, toilets etc. There is free wi-fi as well but it can be spotty.
In summer, there are free coastal naturalist programs, offering a chance to learn more about the ocean and local wildlife like orca, shark and giant octopus.
Vehicle passengers on enclosed decks MUST exit their vehicle and spend the duration of the ferry journey in the passenger area. Those parked on open decks can choose to stay with their vehicle. Passengers are warned to return to their vehicles around 10-15 minutes before arriving.
If you notice other passengers rushing to leave their vehicles, don't panic! Most likely, it's lunch or dinner time and people are trying to get first in line for White Spot burgers at the on-board restaurant. The lines can get looooong.
On shorter routes, such as those between islands, BC Ferries utilises smaller, open deck boats. Most of these will only have one level. Facilities are much more limited. Vehicle passengers are usually allowed to leave their vehicles and walk around the open deck.
Arriving at the ferry terminal
BC Ferries loads vehicles onto ferries in the order of arrival at the ferry terminal. The earlier you arrive, the more likely you will be able to secure a space on your desired crossing.
It is, however, possible to reserve a spot on specific ferry routes. This has an additional cost.
Last 'check-in' times vary between terminals. At most, ticket sales for vehicles close 5 or 10 minutes before the scheduled departure time. Ticket sales for foot passengers close slightly earlier, usually 5-10 minutes. Individual terminal requirements are listed here.
The most popular sailings are:
Holiday weekends
Thursday and Friday afternoons/evenings
Sunday afternoons
Available vehicle space for sailings can be checked here.
Is it worth making a BC Ferries reservation? Here are my tips:
Fixed itinerary? I would highly recommend making a BC Ferries reservation for a specific crossing
Travelling during one of the busy periods mentioned above OR have an 'oversized' vehicle? You may want to consider making a reservation to avoid long wait times
No fixed itinerary and comfortable waiting? I would worry less about having a reservation. For longer ferry crossings during off peak times, we personally arrive 60-90 minutes ahead of the departure time of our desired sailing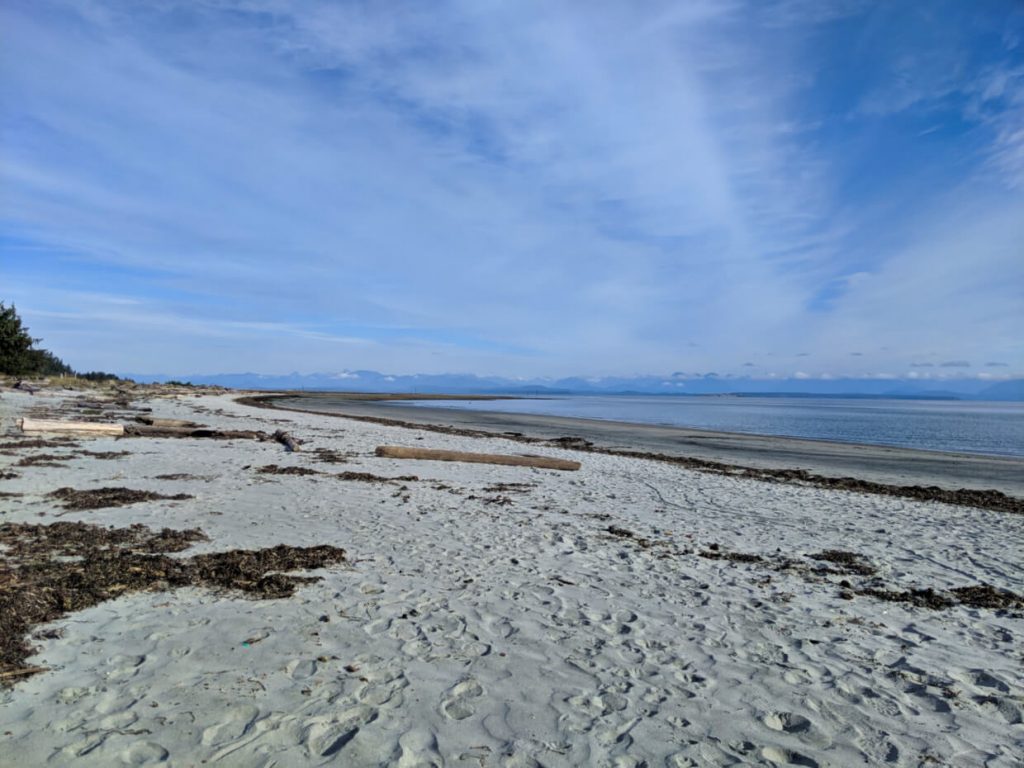 Reservations
A BC Ferries reservation offers the convenience of arriving close to the departure time with the knowledge that you have already secured a space. It is, however, more expensive and ties you to a specific sailing.
Passengers with a reservation must arrive in a specific time window before the scheduled departure. For example, this window is 30-60 minutes before the scheduled departure at Nanaimo's Departure Bay terminal. Those who arrive early or late (to the second!) will not have their reservations honoured. BC Ferries is very strict on this.
Bookable routes include:
Vancouver (Tsawwassen) to Victoria (Swartz Bay), Nanaimo (Duke Point), Pender Island, Galiano Island, Mayne Island, Saturna Island and Salt Spring Island (Long Harbour)
Vancouver (Horseshoe Bay) to Nanaimo (Departure Bay) and Sunshine Coast (Langdale)
Comox to Powell River
Port Hardy to Bella Bella and Prince Rupert
Booking fees are $10 or $17, depending on how early you reserve. The earlier you book, the lower the fee.
For most reservations, pre-payment is required at the time of booking.
From the USA
There are four main ferry routes from the USA to Vancouver Island:
At the time of writing, late 2020, these ferries are currently suspended due to border restrictions
Please note that the WA State Ferries routes arrive in Sidney, which is a 30 minute drive from Victoria. The Black Ball and Clipper ferries, on the other hand, arrive right in Victoria's Inner Harbour. From here, it is just a short walking distance to the Empress Hotel and Parliament buildings.
There are ID requirements for US and Canadian citizens to travel to Canada. All other citizens will need to provide a valid passport. Immigration and customs procedures are completed on arrival on Vancouver Island.
Clipper Vacations offers an overnight package deal including ferry travel from Seattle to Victoria and then a seaplane flight on the way back.
Reservations
As with BC Ferries, the busiest times for ferry crossings are:
Holiday weekends
Thursday and Friday afternoons/evenings
Sunday afternoons
Reservations for vehicles can be made with each ferry company in advance. WA State Ferries do not charge extra for reservations. Black Ball has fees ranging from $11 to $26 for vehicle reservations.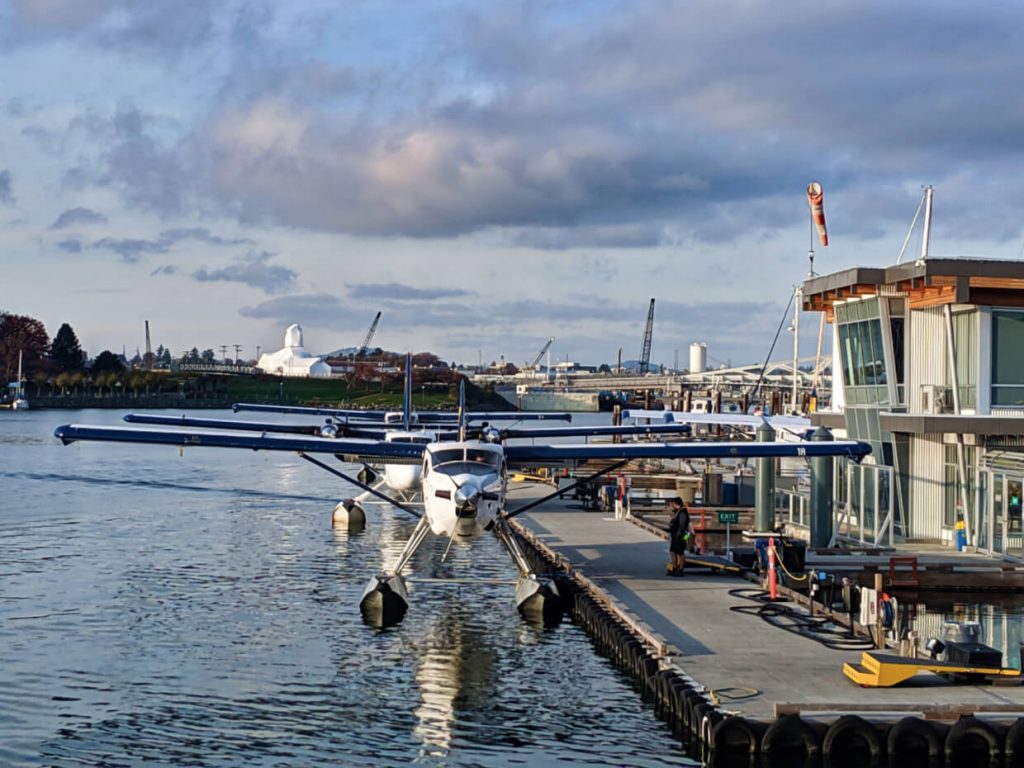 By seaplane
Without a doubt, the most scenic way to travel to Vancouver Island is by seaplane. A seaplane is an aircraft with floats rather than wheels, with the purpose of landing and taking off on water. Seaplanes are ubiquitous on Vancouver Island, used for recreation (sightseeing flights, access to remote areas) and commuting as well as an alternative to ferries.
As well as offering stunning views throughout the journey, seaplane flights are also fast. If you don't want to waste time in ferry lines or at a regular airport, a seaplane flight is a great choice. Keep in mind, however, that the price tag is higher and luggage is restricted by weight. Seaplane flights are also vulnerable cancellation during bad weather conditions.
From Vancouver
Harbour Air Seaplanes has the biggest seaplane flight network. From the Vancouver area, there are two departure points:
Vancouver Harbour (downtown) to Victoria, Nanaimo, Salt Spring Island, Tofino (seasonal) and Comox (seasonal)
Richmond to Victoria, Nanaimo and Salt Spring Island
The latter is a great choice if you're arriving into Vancouver from elsewhere in Canada or an international destination, as it is located adjacent to the South Terminal of the International Airport (YVR). There is a complimentary shuttle to and from the airport.
An alternative option is Seair Seaplanes. They fly from Vancouver Harbour and Richmond to Nanaimo. From Richmond, Seair also flies to a number of southern Gulf Island destinations such as Salt Spring, Mayne, Galiano and Saturna.
I have flown both Harbour Air and Seair and can confirm that they offer an efficient and comfortable service. Choosing between them is usually, for me, a matter of schedule and convenience.
From elsewhere
Kenmore Air offers a year round scheduled service to downtown Victoria from Seattle, Washington. In collaboration with Clipper, it is possible to take a foot passenger ferry from Seattle to Victoria and then return on a seaplane flight. Kenmore Air also offer private charters to Nanaimo.
By plane
Visitors flying to British Columbia from elsewhere in Canada or international destinations should consider flying direct to Vancouver Island. It may be the least interesting option of all, but flying cuts out much of the necessary logistical planning required to cross the Salish Sea by other means.
Victoria International Airport (YYJ) is Vancouver Island's largest and busiest airport. It is located a 30 minute drive north of Victoria, in Sidney. Non-stop flights from Seattle arrive here, as well as flights from Toronto, Vancouver, Calgary, Prince George, Edmonton, Kelowna and Montreal (seasonal). Air Canada, WestJet, Pacific Coastal and Alaska Air are the main operating airlines.
Other airports with scheduled flights on Vancouver Island are:
Nanaimo (YCD)
Tofino (YAZ)
Comox Valley (YQQ)
Campbell River (YBL)
Port Hardy (YZT)
Vancouver and Calgary are common connection airports to enable non-direct travel from other destinations.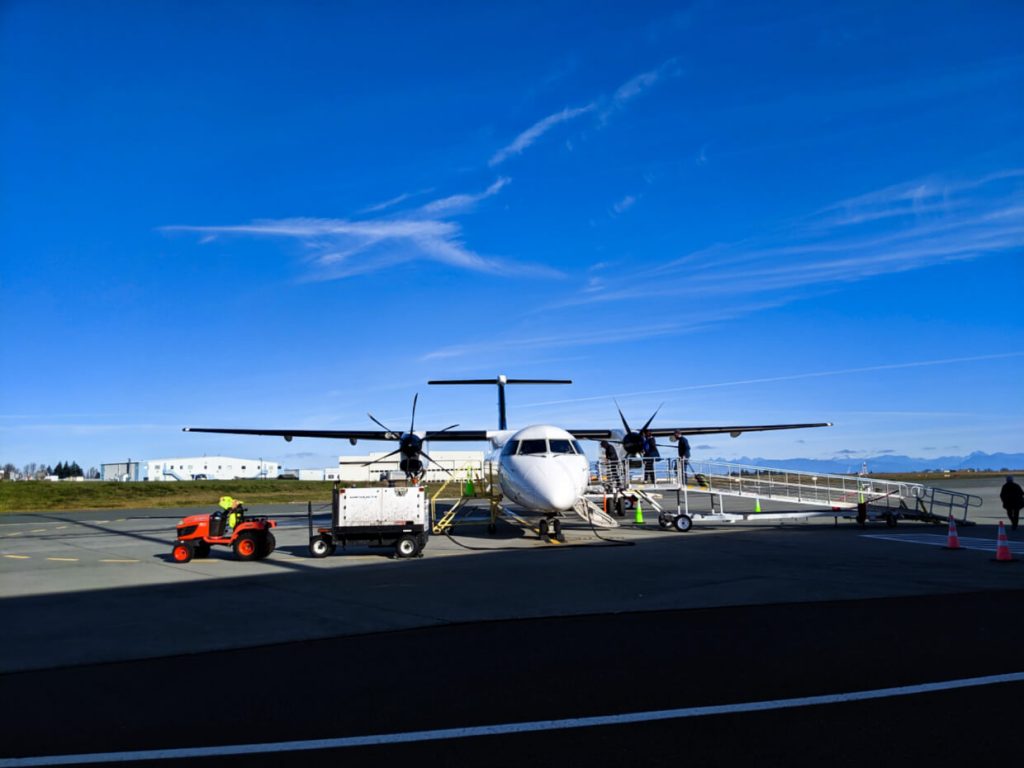 By bus/ferry combination
As mentioned, there is no bridge or tunnel to Vancouver Island from the BC mainland. It is, however, possible to travel to Vancouver Island with a combination of bus and ferry. This is ideal if you don't have (or want to use) a vehicle or would prefer to rent one after arriving on Vancouver Island.
The BC Ferries Connector provides an all inclusive Vancouver to Victoria service, providing bus transfers on either side of the ferry journey. There are a number of different pickup and drop-off locations.
A cheaper option is to utilise public transportation. Obviously, this involves more risk when it comes to arriving at the ferry terminal on time. Traveling to Vancouver Island by public transport is very popular and as such, the buses can be very busy at peak times. So be sure to allow plenty of time!
Public transportation from Vancouver to Nanaimo
TransLink operates two regular services from downtown Vancouver direct to the Horseshoe Bay Ferry Terminal – the 250 and 257. The latter is an Express service with limited stops. It is therefore a lot quicker (65 mins vs. 40 mins).
The Horseshoe Bay ferry to Vancouver Island arrives in Departure Bay, Nanaimo. The terminal is just over 4km walking distance from donwtown. BC Transit operates a bus route from the terminal to downtown Nanaimo (10 minutes) as well as other local destinations.
If your next destination is further afield, the Vancouver Island Connector and IslandLinkBus both pick up passengers from the Departure Bay terminal.
Public transportation from Vancouver to Victoria
The Skytrain Canada Line connects downtown Vancouver to Vancouver International Airport (YVR) and Richmond. Leave the train at Bridgeport Station and head downstairs to the bus station.
TransLink bus route 620 starts at Bridgeport Station (Bay 12) and terminates at Tsawwassen Ferry Terminal. Journey time is around 35-40 minutes.
The Tsawwassen ferry to Vancouver Island arrives into Swartz Bay, 30km north of Victoria. BC Transit operates a bus route from the Swartz Bay terminal to downtown Victoria as well as other local destinations. Depending on the time of day, it takes approximately one hour.
To travel elsewhere by public transport, the easiest way to do so is to reach Victoria first.