Have you been captivated by a photo of Vancouver Island its misty ocean inlets, lush old growth rainforest or golden stretches of sand and wondered 'where is that and how can I go there?'
Look no further – this is the guide for you! This post will give you the full lowdown on Vancouver Island, from location, climate, history and holidays to visas, travel insurance and safety precautions.
This guide is written with international visitors in mind, but Canadians will still find lots of useful information for Vancouver Island trip planning! Please note that while Canada's borders have been closed to international visitors since March 2020, the following post has been written according to prior entry requirements.
Where is Vancouver Island?
Vancouver Island sits just off the west coast of Canada, on the edge of the Pacific Ocean. Part of the province of British Columbia, Vancouver Island is 460 km (290 mi) in length and 100 km (62 mi) in width at its widest point.
A mountainous spine occupies the centre of the island, featuring a range of more than 50 rugged peaks. Rocky coves and sandy shores create a varied and beautiful coastline, punctuated with numerous smaller islands located offshore.
Temperate rainforest covers everything in-between mountains and ocean, with towering old growth trees and a carpet of moss and ferns.
Cities, towns and communities line the coast, with most of Vancouver Island's residents living on the southeastern corner of the Island. Victoria is Vancouver Island's largest city and also British Columbia's capital.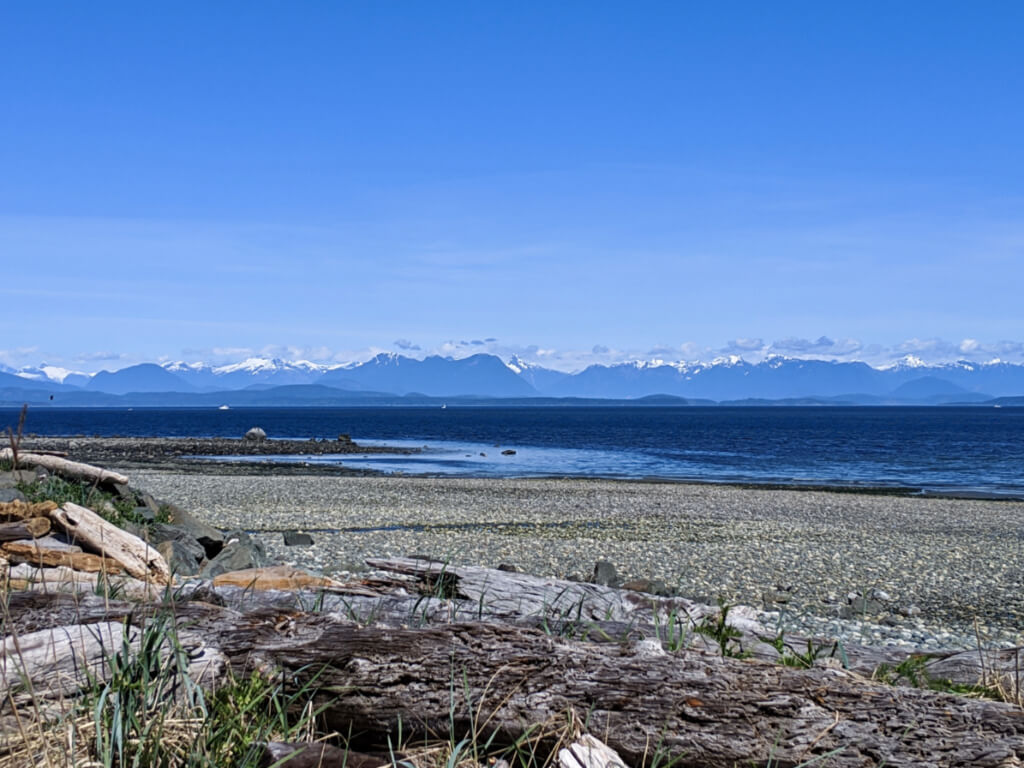 Fast facts
Vancouver Island has a population of approx 870,000 people, with half living within Greater Victoria
There are around 50 towns and cities, with most situated on the southern and eastern coastlines
Hundreds of islands and islets surround Vancouver Island, with the most populated being Salt Spring and Gabriola
The world's largest hockey stick is in Duncan and the tallest totem pole in Alert Bay
53 First Nation communities live in three distinct trial regions – Coast Salish, Nuu chah nulth, and Kwakwa̱ka̱'wakw (Kwakiutl)
The highest mountain is Golden Hinde in Strathcona Provincial Park, at 2,195m
Della Falls, also in Strathcona Park, is Canada's highest waterfall at 440m
Vancouver Island has over 3400km of coastline
Need to know
Canada's dialing code is +1. To call internationally in Canada, dial 011 first
Vancouver Island is in the Pacific Time Zone, which is 8 hours behind GMT
Standard electrical voltage is 120 V, with Type A plug outlets (two vertical parallel pins, same as the US)
Free wi-fi can be found at fast food chains, coffee shops, libraries and some downtown areas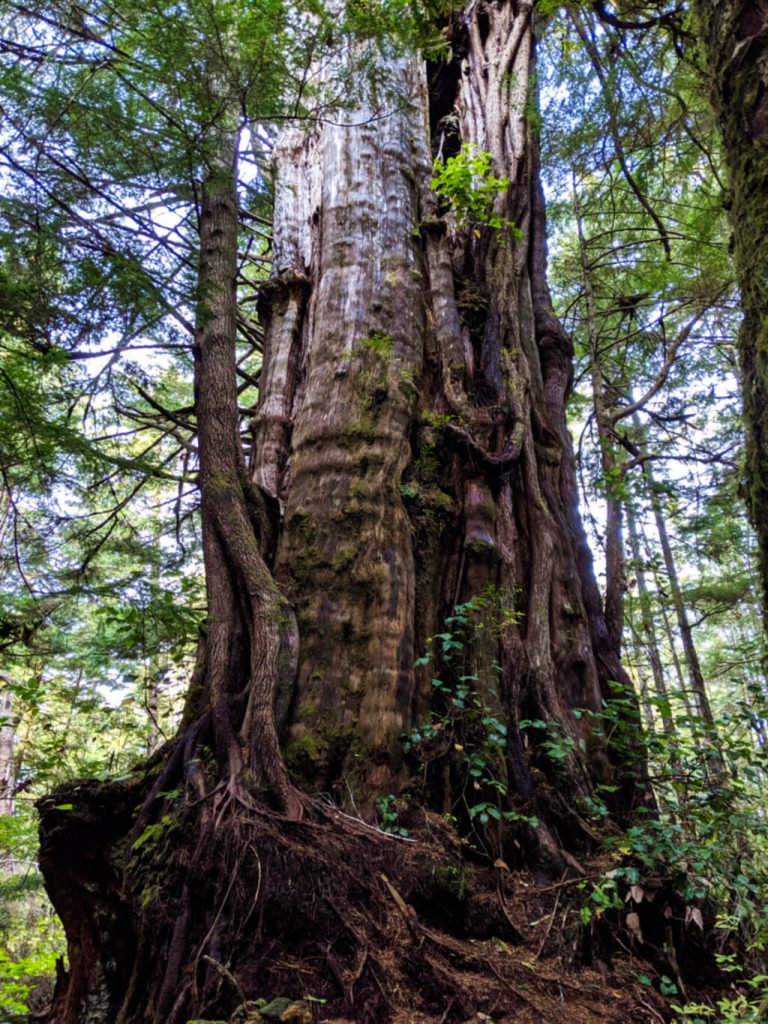 A brief history of Vancouver Island
Coast Salish, Nuu chah nulth, and Kwakwa̱ka̱'wakw people have lived on and around Vancouver Island for thousands of years. The abundance of resources combined with the mild climate made Vancouver island an attractive place to settle.
The Spanish Navy ship Santiago arrived in the Mowichat inlet on Vancouver Island's northwestern coast in 1774 and traded with the local Nuu chah nulth people. On a subsequent voyage a year later, the region was formally claimed as part of the Spanish Empire.
In 1778, Captain James Cook of the British Royal Navy landed and renamed the inlet Nootka. To protect its claim, the Spanish returned to build a settlement and fort in Nootka Sound in 1789, creating the first European colony in what we now know as British Columbia. This caused an international incident, with war a real possibility at one point.
How Vancouver Island got its name
During negotiations for peace, the representatives for each side (George Vancouver for the British, Juan Francisco de la Bodega y Quadra for the Spanish) proposed that the new island should be named after both of them: 'Quadra and Vancouver Island.'
The Nootka Convention (the third of its kind) was signed in 1794 and gave the British sovereignty over the area. By the 1820's, the 'Quadra' part of the Island's name had been dropped.
James Douglas of the Hudson's Bay Company arrived in 1843 and built a fur trading post at the southern tip of Vancouver Island. Originally called Fort Albert, it was later named Fort Victoria.
Becoming part of Canada
The Colony of Vancouver Island was formally established in 1849 and leased to the Hudson's Bay Company for the purpose of colonisation. Fort Victoria boomed when it became an important stop for miners on the way to the Fraser Canyon Gold Rush in 1858.
After reverting back to British control in 1859, Vancouver Island was later merged with the mainland colony of British Columbia in 1866. In 1867, the united colony joined Canada as the province of British Columbia with Victoria as its capital city.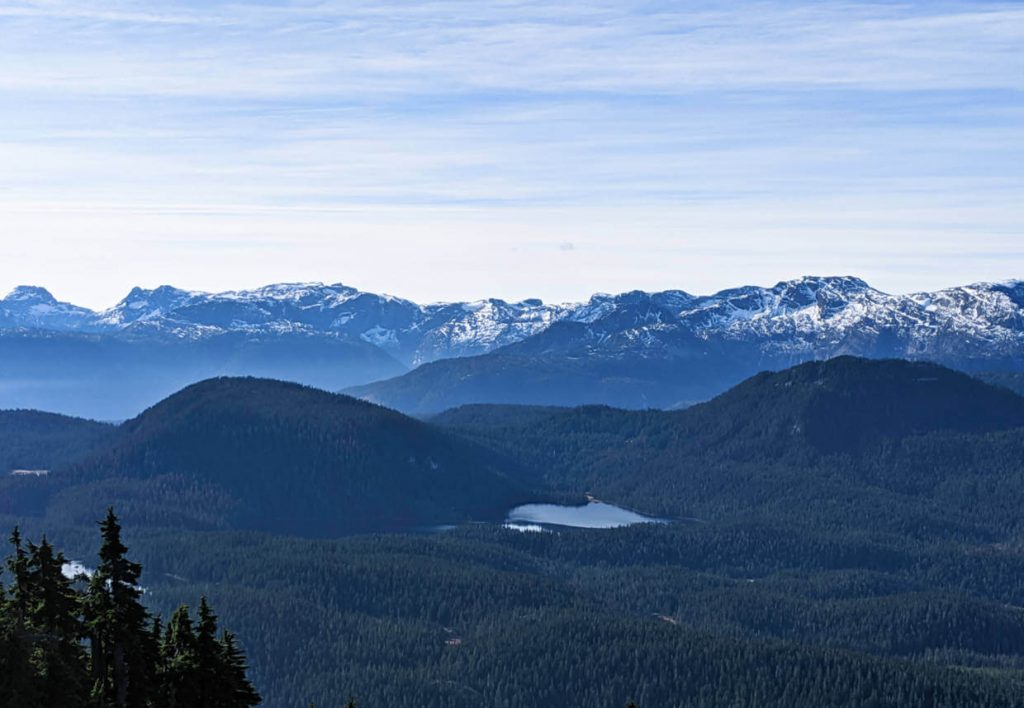 Visa requirements
Vancouver Island is located in British Columbia, a province in Canada. If you're planning to travel to Vancouver Island from outside of Canada, you'll first need to work out whether you are visa-exempt. If you are not visa-exempt, you'll need to apply for a visa to travel to Canada. You can use this tool if unsure.
Subject to approval at the border, visa-exempt visitors are typically allowed to stay in Canada for up to six months for travel purposes.
Since March 2020, entry to Canada has been restricted to limit the spread of Covid19. Foreign nationals are only allowed to travel to Canada for essential (non-discretionary) purposes at this time. It is unclear how long this restriction will last.
Arriving in Canada by air
Visa-exempt visitors must have a valid Electronic Travel Authorization (eTA) to fly to Canada*. If you do not have an eTA at check-in, you will not be able to board your flight.
Applying for an eTA is simple and costs $7CAD
The eTA application is online. You'll need your passport to hand, as well as a credit or debit card to pay the application fee
Most eTA applications are approved within minutes, though it's recommended to apply at least 72 hours before your flight
Once granted, the eTA valid for five years. This means you can fly in and out of Canada multiple times during that period
Having a valid eTA does not guarantee entry to Canada. You still need to be approved each time at the border.
eTAs are electronically linked to passports. So if you get a new passport, the old eTA is now invalid and you'll need to apply for a new one.
On arrival in Canada, you'll be directed first to a Primary Inspection Kiosk. Here you'll scan your passport, have a photo taken and answer some questions. When finished, a receipt will print. Take this and join the Canada Border Services Agency (CBSA) checkpoint queue. You will now be assessed for entry into Canada.
Some airports do not have the Primary Inspection Kiosks yet. If this is the case, you'll get a Declaration Card to complete on the plane instead.
Be sure to use the official Government of Canada website to apply for your eTA – there are many agency websites offering eTAs and they'll be happy to charge you $50 or more for the 'convenience' of applying through them!

*Citizens of the USA do not need an eTA to fly to Canada
Arriving in Canada by land or sea
Visa-exempt visitors do not need an eTA to travel to Canada by land (at USA border crossing) or sea (by boat, ferry or cruise ship). The arrival process is more straightforward at land and sea borders, with no paperwork to be completed. Declaration of items and cash (see below) are all made verbally.
Canada Border Services Agency checkpoint assessment
All visitors to Canada are assessed for entry by the Canada Border Services Agency (CBSA). The border officer will examine your passport and ask a number of questions. Some examples are:
How long do you intend to stay in Canada?
Where are you planning to go during your stay in Canada?
Do you have any food or plants in your luggage? If so, what kind? (See restrictions here)
Do you have any alcohol or cigarettes in your luggage? If so, how much? (See limits here)
How much cash are you carrying? (The limit is $10,000 – more info here)
Based on your answers, the border officer will either admit you to Canada as a visitor or direct you to the secondary inspection area for further questioning and baggage examination.
If your passport is not stamped after leaving the checkpoint area, you are authorized to stay in Canada for up to 6 months from the day you initially entered.
If the border officer authorises a stay of a shorter or longer duration, they should stamp your passport indicating the date by which you must leave Canada.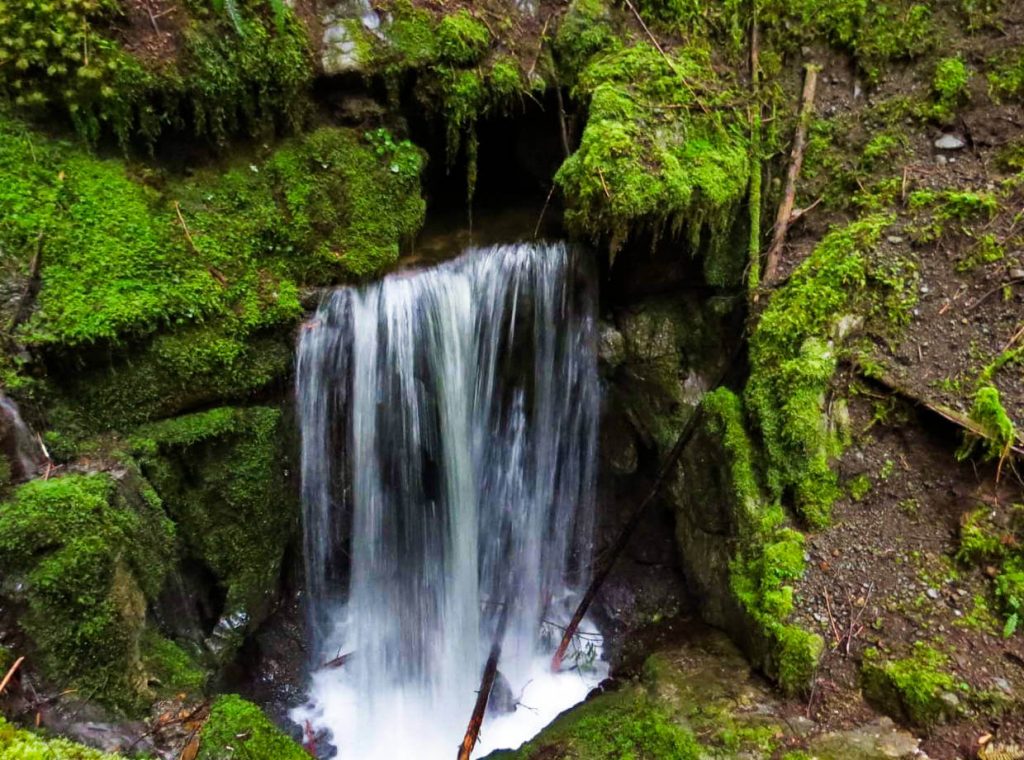 Language
Canada has two official languages – English and French. Both languages official federal status throughout Canada, meaning that government services are offered bilingually. English is the mother tongue (first language) of 56% of Canadians and French around 21%.
The main language of communication on Vancouver Island (and British Columbia more generally) is English. There are, however, many French speakers living on the Island.
Besides English and French, there are numerous other languages spoken on Vancouver Island.
Vancouver Island is home to 53 First Nations, each with their own traditions and history. The dialects primarily spoken are rooted from the Salishan and Wakashan language families. This map is a fantastic resource to learn which native languages are used where and by how many people.
Some of the most common mother tongue languages on Vancouver Island besides English and French are:
German
Mandarin
Cantonese
Spanish
Tagalog
Dutch
Portuguese
Korean
Punjabi
Weather
Compared to the rest of Canada, Vancouver Island has an enviable temperate climate, with mild winters and pleasant (sometimes hot) summers. This is all thanks to the Island being located on the edge of the Pacific, which brings warm ocean currents, prevailing westerly winds and moist air.
And with humidity, also comes rain. Precipitation levels are relatively high everywhere on Vancouver Island from October to April. The eastern side (where most residents live), however, benefits greatly from protection offered by the spine of the mountains forming the centre of the Island.
Vancouver Island's west coast, consequently, is one of the wettest places in North America. Lush temperate rainforests are the result, filled with magnificent old growth trees. In winter, the rain falls as snow on the mountains.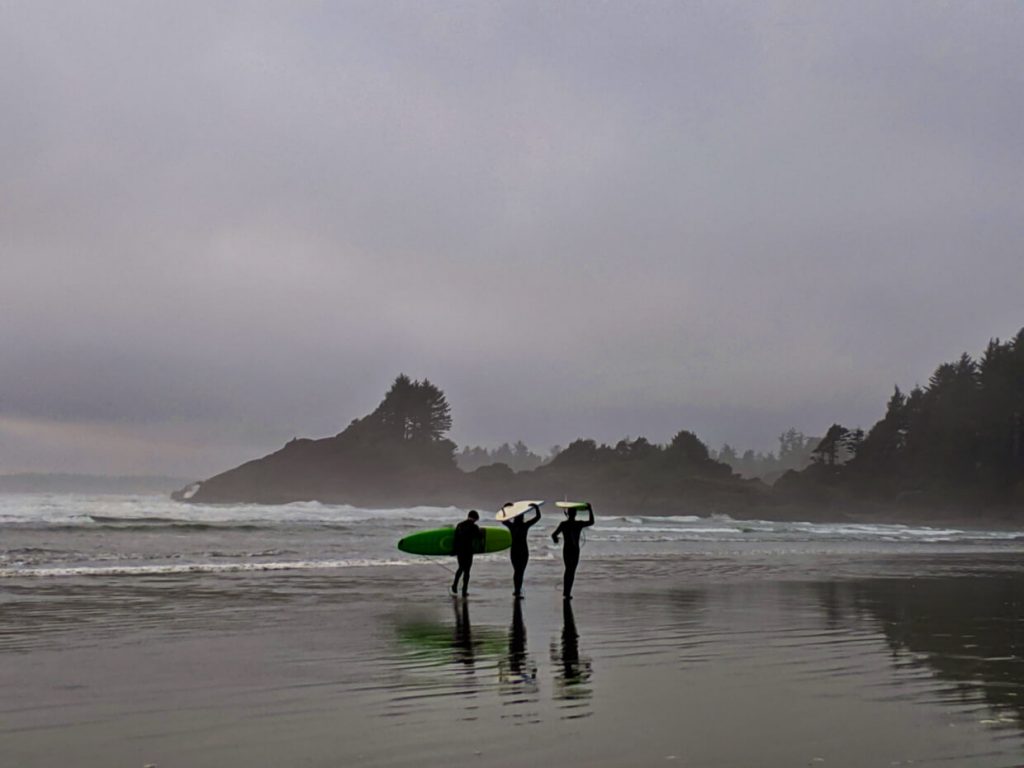 Winter
Winter temperatures are above freezing for most of the Island all winter. North Island is notably cooler. Most lower elevation locations receive only a few days of snow each year, sometimes none. Winter storms can sometimes be viscous, but are a pleasure to watch while on the west coast!
Summer
Summer months on Vancouver Island are sublime, with sunny, warm days the norm in both July and August. Hot temperatures (around 30c) are possible but the ocean breezes help to keep things comfortable.
Spring and fall
Vancouver Island's shoulder seasons can be temperamental. They can often be very agreeable, almost summer-like at times or more gloomy and wet. A mix of both is fairly normal too! Either way, the mild climate means that most activities are possible almost all year round, whatever the weather brings.
Average monthly temperatures and precipitation on Vancouver Island
Use the temperature charts below to get a better idea of the year round weather conditions on Vancouver Island. Mid Island locations like Parksville and the Comox Valley are usually slightly cooler than Victoria but warmer and drier than Port Hardy.
Victoria (South)
January: ↑ 8c / ↓ 2c / 101mm
February: ↑ 9c / ↓ 2c / 58mm
March: ↑ 11c / ↓ 3c / 57mm
April: ↑ 14c / ↓ 4c / 29mm
May: ↑ 17c / ↓ 7c / 23mm
June: ↑ 20c / ↓ 10c / 13.7mm
July: ↑ 23c / 12c / 4.5mm
August: ↑ 23c / ↓ 11c / 6.6mm
September: ↑ 20c / ↓ 9c / 14mm
October: ↑ 14c / ↓ 6c / 54.6mm
November: ↑ 10c / ↓ 3c / 1021mm
December: ↑ 7c / ↓ 2c / 99.5mm
Tofino (West)
January: ↑ 8c / ↓ 3c / 311.5mm
February: ↑ 9c / ↓ 2c / 191.4mm
March: ↑ 10c / ↓ 3c / 219.8mm
April: ↑ 12c / ↓ 4c / 148.3mm
May: ↑ 14c / ↓ 7c / 83.4mm
June: ↑ 16c / ↓ 10c / 56.2mm
July: ↑ 19c / ↓ 11c / 20.3mm
August: ↑ 19c / ↓ 12c / 29.8mm
September: ↑ 18c / ↓ 10c / 51.7mm
October: ↑ 14c / ↓ 7c / 190.5mm
November: ↑ 10c / ↓ 4c / 321.7mm
December: ↑ 8c / ↓ 3c / 286.1mm
Port Hardy (North)
January: ↑ 7c / ↓ 2c / 193.9mm
February: ↑ 7c / ↓ 1c / 111.4mm
March: ↑ 9c / ↓ 2c / 126mm
April: ↑ 11c / ↓ 3c / 89.6mm
May: ↑ 14c / ↓ 6c / 52.8mm
June: ↑ 16c / ↓ 9c / 53.3mm
July: ↑ 18c / ↓11c / 27.9mm
August: ↑ 18c / ↓11c / 43.5mm
September: ↑ 16c / ↓ 9c / 68.4mm
October: ↑ 12c / ↓ 6c / 194.8mm
November: ↑ 8c / ↓ 3c / 243mm
December: ↑ 6c / ↓ 2c / 210.3mm
Based on weather reports collected during 1985–2015 – timeanddate.com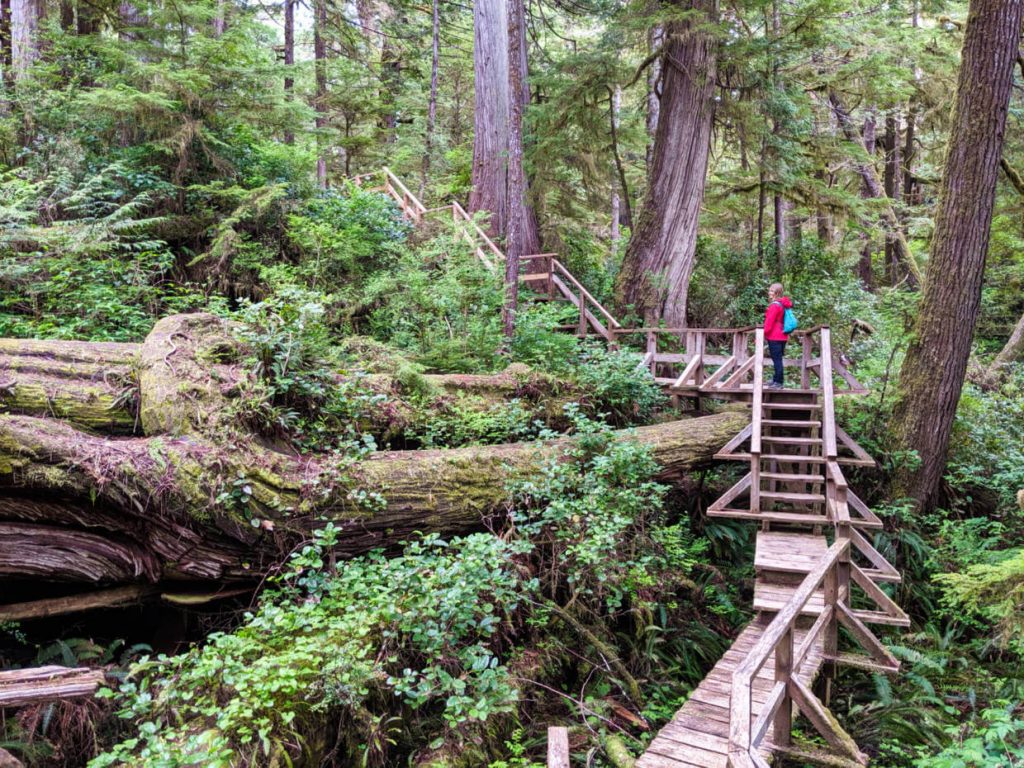 Currency
Vancouver Island, like the rest of Canada, uses the Canadian dollar ($) for currency. All prices quoted on this website are Canadian dollars unless stated otherwise.
Canadian dollars come in the form of coins and brightly coloured polymer bills (which I personally love!):
5c (nickel)
10c (dime)
25c (quarter)
$1 (loonie)
$2 (toonie)
$5 bill (blue)
$10 bill (purple)
$20 bill (green)
$50 bill (red)
There are also $100 bills, coloured yellow-brown. As with $50 bills, they can be difficult to change in smaller stores so try and avoid being issued them if you can.
ATMs usually charge a fee (typically around $5) for withdrawing cash.
Besides cash, credit cards (Mastercard and Visa) are accepted almost everywhere. American Express is accepted in fewer locations.
Debit cards with a Mastercard or Visa logos are usually put through as credit cards. These types of cards are not nearly as ubiquitous in Canada as they are elsewhere.
I would highly recommend having a credit card to hand when travelling Vancouver Island. Most hotels will ask for a credit card when checking in for a security deposit. Rental car companies usually do the same. Be sure to check, however, the fees for international transactions before using.
Some Vancouver Island businesses (mostly in Victoria) accept American dollars. While this may seem convenient if you are from the US, it is not good value. The rate offered is usually 1:1, which is significantly down from the average rate of 1 USD : 1.3 CAD. This means anyone paying with American dollars is effectively charged 30% more!
Holidays
There are 10 statutory holidays in British Columbia:
New Year's Day – 1st January
Family Day – Third Monday in February
Good Friday – March/April (2nd April in 2021)
Victoria Day – Third Monday in May
Canada Day – 1st July
B.C. Day – First Monday in August
Labour Day – First Monday in September
Thanksgiving Day – Second Monday in October
Remembrance Day – 11th November
Christmas Day – 25th December
Banks and government services are usually closed on statutory holidays, as well as some smaller businesses. Grocery stores and other larger stores may have reduced hours.
Victoria Day is often considered the unofficial start of camping season, with Canada Day being the signifier to the start of summer. Most school children finish classes before Canada Day and return after Labour Day.
The long summer weekends (Victoria Day, Canada Day, BC Day and Labour Day) are the most popular periods to travel to and around Vancouver Island.
Accommodation providers (including campgrounds) commonly require three night minimum reservations on holiday weekends and typically book up months in advance. Ferry crossings are very busy, particularly on the Friday and Sunday.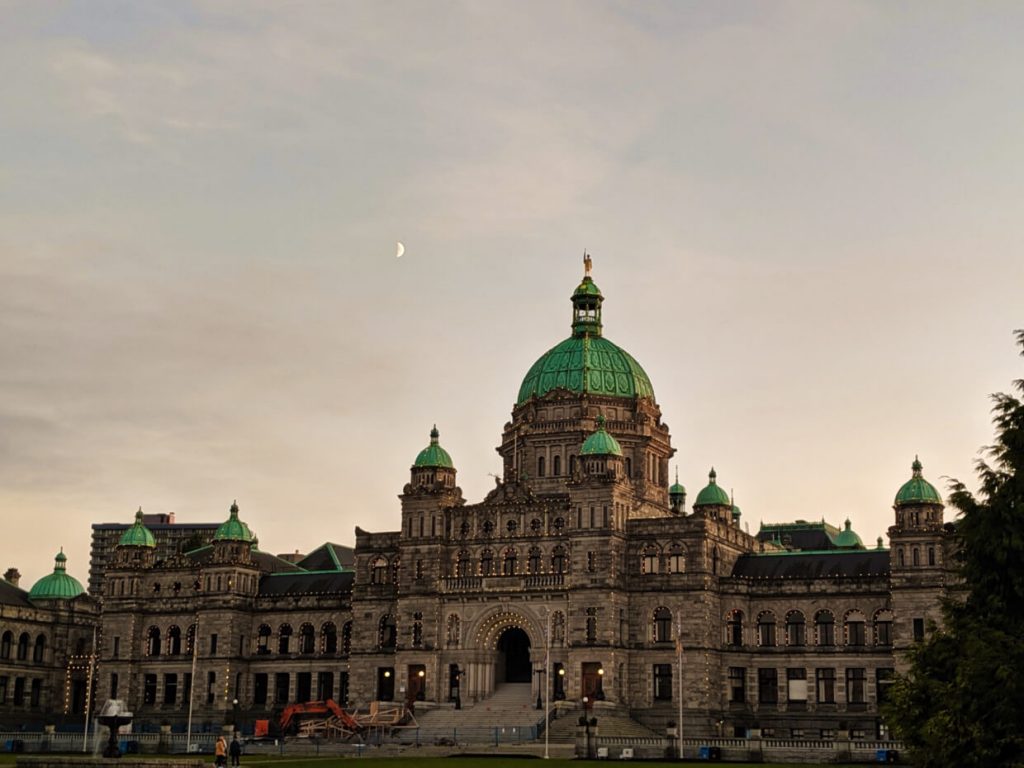 Cultural customs
Taxes: There is a 7% Provincial Sales Tax (PST) and 5% federal Goods and Services Tax (GST) added to most goods and services (e.g. accommodation, alcohol, restaurant meals, guided tours, attraction tickets etc.). Unless the price is advertised as 'tax included,' anticipate an extra 12% charge on top
Tipping: Although it is not mandatory, it is customary to add 15% tip (pre-tax amount) on restaurant meals. If you had really good service, 20% may also be appropriate. Some restaurants add (and may require) a 15% or 20% tip for large groups
Table service: Most restaurants use a table service system, with a host seating your group and a server receiving orders and delivering meals. Cafes usually have bar-style service, as do food trucks. Drive-thrus are ubiquitous
Meal times: Breakfast is most often served 8am onwards, sometimes all day. Lunch is typically 12-2pm. Some restaurants close for an afternoon break. Dinner starts at around 5-6pm, with last orders often around 9.30-10pm. Smaller communities finish service earlier
Smoking: There is a six metre smoke-free zone around all doorways and open windows. This also applies to cannabis and vaping
Historic sites and protected areas
Specific areas on Vancouver Island are protected for their natural beauty and cultural heritage. Some are developed for recreation, while others remain wild.
Pacific Rim National Park Reserve occupies a 100km stretch of Vancouver Island's West Coast. The most accessible section is the Long Beach Unit, just south of Tofino. The other two units, the Broken Islands and the West Coast Trail, offer backcountry opportunities only. Part of Canada's National Park system, Pacific Rim has a daily entrance fee.
Vancouver Island is home to more than one hundred provincial parks, all completely free to visit. British Columbia's first provincial park (established in 1911), Strathcona, occupies a huge wilderness area in the centre of the Island.
In addition to the provincial and national park offerings, Vancouver Island also has a network of municipal and regional parks. These located close to urban areas and are free to visit.
National Historic Sites commemorate places of importance in Canada. On Vancouver Island, they range from railway stations, town halls and forts to lighthouses, ancestral villages and cemeteries. Parks Canada administers access to two of these sites – Fort Rodd Hill and Fisgard Lighthouse (entrance fee required).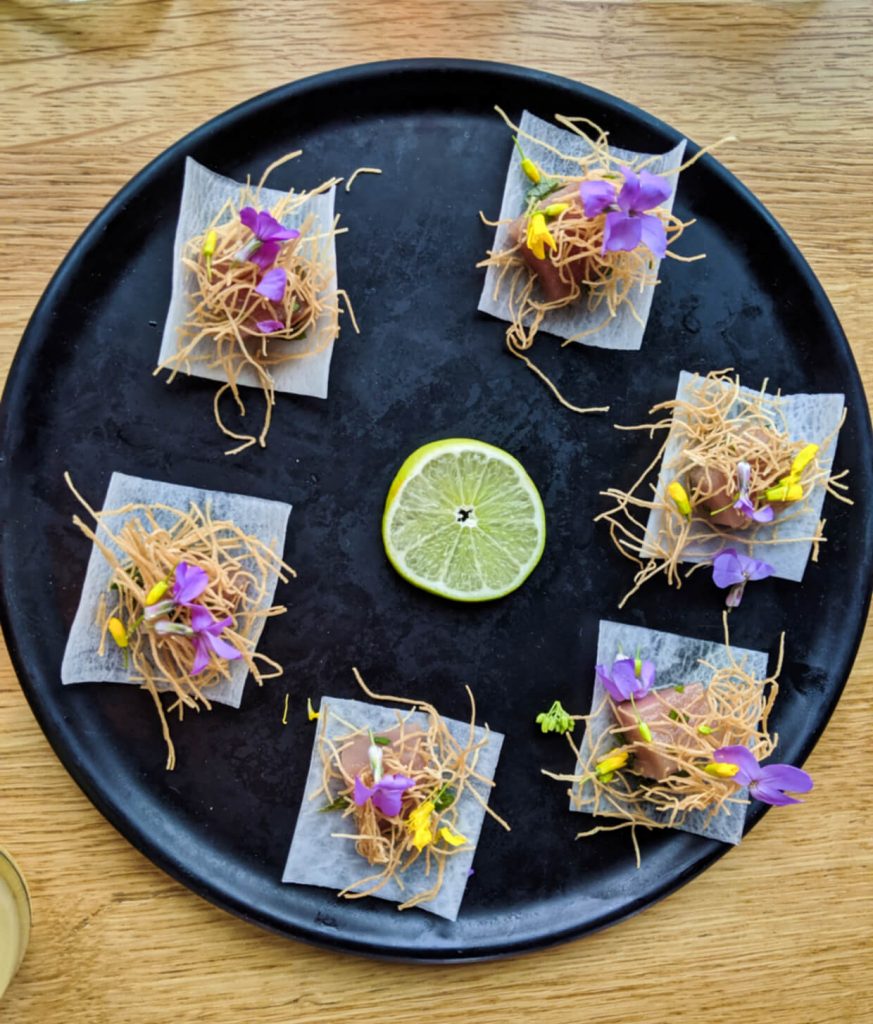 Local food and drink
Vancouver Island's mild climate and coastal location offer an abundance of local produce. Here are some specialties you should be sure to try:
Salmon has long been a staple food of Vancouver Island's First Nation communities. Find it smoked, candied or fresh at many, many locations
Oysters are prolific in the Salish Sea between Vancouver Island and the BC mainland, as well as clams and mussels
Spot prawns have a reputation as the best tasting shrimp in the world – they even have their own annual festival
Vancouver Island's temperate rainforest is ideal for mushrooms, especially chanterelles
Farms across the Island produce an incredible range of fruit and vegetables, as well as free range eggs and meat (including bison).
Craft breweries and cideries continue to pop up, with a concentration around Victoria, Nanaimo and the Comox Valley.
Vancouver Island hosts wineries and vineyards too, with the Cowichan Valley being the star destination.
Staying safe
Vancouver Island is considered to be a safe destination. Of course, petty crime such as pick-pocketing or vehicle break-ins is possible (but thankfully rare) so be sure to keep your valuables out of sight. It is also important to be aware of:
Earthquakes: Vancouver Island sits on the Pacific Ring of Fire. Around 400 earthquakes occur in the area each year, with a dozen or so being felt by people. Occasionally, offshore earthquakes cause tsunami warnings (but rarely will cause one). Learn what to do in the event of an earthquake and subsequent tsunami
Weather: Flooding and storms are the most dangerous aspects of Vancouver Island's coastal climate. Heavy rain is possible at any time of year but can fall in extreme amounts during the winter. Keep a close eye on weather forecasts and alerts
Wildlife:

Vancouver Island is home to many large animals, including bears, cougars (mountain lions), wolves, elk and more! Seeing wildlife is always exciting but it is crucial to keep a respectful distance from any animals you see. Read my Vancouver Island Wildlife Safety Guide

Ocean: The coast is beautiful but it is unforgiving too. Be sure to respect the ocean at all times and know how to avoid major hazards. Check tide tables (volume 5 and 6) before exploring remote beaches. Learn how to spot and escape rip currents. Stay away from rocks when the winds and waves are high to avoid being swept into the ocean
Communication: Phone signal can be spotty (and non-existent in remote locations) outside of urban and populated areas on Vancouver Island. Always tell someone where you are going and when you expect to get in contact again
Read Next: How to Stay Safe While Hiking on Vancouver Island
Travel insurance
Injury and illness can happen at any time, even on holiday. If you need to seek medical assistance during your trip, there are a number of hospitals and walk-in clinics located across Vancouver Island.
Visiting Vancouver Island from elsewhere in BC and registered for MSP? No problem, just show your BC Services Card at the hospital or walk-in clinic.
Visiting from elsewhere in Canada and have provincial healthcare coverage? Upon showing a valid healthcare card, hospital and walk-in fees will usually be billed back to your home province (with some exceptions). Ambulance costs, elective procedures and long term care are not covered.
Visiting from outside of Canada? Tourists to Canada are billed for all health care services. A visit to the emergency room typically starts at $700, with diagnostic services starting at $200 per procedure. Nightly fees for a hospital ward bed averages $3,500/night. Buying travel insurance helps to offset these costs.
With medical costs being relatively high for visitors, I personally consider travel insurance to be a must when visiting Vancouver Island.
True Traveller provides insurance for UK and EU citizens aged 0 to 65. There are three levels of coverage available for travellers under 40, with 91 activities included as standard on all policies. Before moving to Canada permanently, True Traveller was my travel insurer of choice.
World Nomads provides travel insurance to travellers from over 130 countries. Designed for adventurous travellers, policies cover a range of adventure sports and activities. There are two levels of coverage – Standard and Explorer. Since moving to Canada, I use World Nomads for all my overseas travel.
Before buying travel insurance, always read the policy details to ensure that it's right for you.
Recent posts: